Every Installation Includes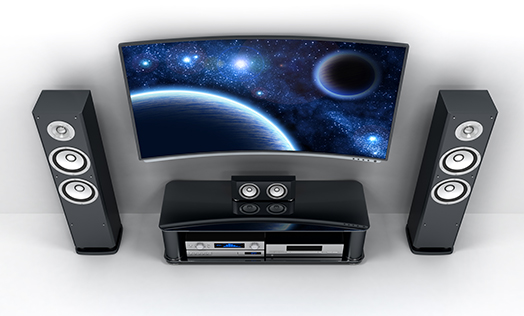 A pre-installation survey upon arrival at home.
Connection of your newly purchased components.
Neatly dressed wires and cables using wire ties when necessary.
Setup of parental controls/V-chip.
A brief educational demonstration of the newly purchased components which the installer has connected.
Cleanup of wire clippings, drywall dust, or any other debris caused by installation.
Removal of boxes and packaging.
Note: Additional charges apply for connecting components to new or existing networks.
Note regarding wire/cable concealment: Locations that involve inadequate access for standard wall fishing to the wall where the wire is to be hidden, or the wire is to be hidden in a wall that contains insulation, vapor barriers, or any other obstructions, wire may be concealed by installer-provided paintable or matching track molding (which may require a return visit). Installer will finish wall fished cable exit points with a bushing, plate or spackle. We will spackle any area where access holes were created in the walls. The customer shall be responsible for any repainting.
Lifetime limited workmanship warranty on all labor included with professional installation services. REAL AUDIO CONCEPTS will correct any material defects in the workmanship of the installation services purchased. This warranty does not include any warranty on parts or equipment. Warranty does not cover reinstallation or service work for replacement under manufacturers? Warranty is void if customer makes changes to the system configuration or installation. Additional charges may be assessed in the home if outcome of service call is determined not to be due to a defect in workmanship.
---
---