Home Audio / Video / Theater
Home Theater, Audio Visual Equipment Store in Shepherd, MT
Home theater design and installation

Distributed audio design and installation

Structured Wiring / low voltage telecom

Automation / Control design and installation

Surveillance system design and installation

Central Vacuum design and installation
---
Terms of Service and Agreement
Scope Of Work
Additional Charges
Cable/satellite
Responsibility
Safety Of Our Workforce
Installation Authorization
Labor Only
Disclaimer
Lath & Plaster
Limitation Of Liability & Release
Every Installation Includes
Refer to detail page for the applicable consultation or service.
Before performing any work, installers will review the purchased Scope of Work and provide an estimate for any work that may be out of scope and thus require an additional charge. Additional charges, fees and expenses may apply if your location is outside our installation coverage area. Payments for additional charges: C.O.D. payable by credit card or personal check.
Installation of cable or satellite service must be performed before the arrival of your home theater installer. This will ensure proper integration of your entire home theater system. If completion of the installation work requires an additional visit for cable/satellite box installation, additional charges may apply.
REAL AUDIO CONCEPTS LLC installers will not be held responsible for moving any furniture or valuables. REAL AUDIO CONCEPTS LLC installers will not, under any circumstances, move, alter or install electrical outlets. It is recommended to have necessary electrical work performed prior to installation service.
To ensure the health and safety of our employees, REAL AUDIO CONCEPTS LLC reserves the right to refuse or reschedule work due to unsafe conditions which includes, without limitation, extreme temperatures, natural disasters or the existence of other hazards. When a TV is being hauled away for disposal, some TVs may require additional equipment or personnel to safely remove it, which may result in a delay or rescheduling of the haul-away service.
Someone at least 18 years of age must be present at all times on the day of installation to approve all work completed.
Installations do not include any parts or accessories (for example, wire, cable, speaker mounts or similar parts), except as specifically set forth on the detail page for the applicable installation service.
REAL AUDIO CONCEPTS LLC shall not be liable for any failure or delay in performance due to any cause beyond its control. If REAL AUDIO CONCEPTS LLC ability to render services is impaired by your failure to cooperate or circumstances beyond the control of REAL AUDIO CONCEPTS LLC, REAL AUDIO CONCEPTS LLC may choose not to provide services. Service can also be denied if dangerous or unhealthy conditions are present including possible code violations. For any un-installation services provided, REAL AUDIO CONCEPTS LLC shall not be responsible for repairing any damage or changes made to your residence.
REAL AUDIO CONCEPTS LLC. Cannot warrant that installations involving lath and plaster walls will not result in cracks on the wall. REAL AUDIO CONCEPTS LLC will do everything in our power to eliminate the possibility, but due to the nature of that type of construction, REAL AUDIO CONCEPTS LLC will not be responsible for any resulting damage to your wall.
Except for direct property damage that results from REAL AUDIO CONCEPTS LLC 's negligence, under no circumstances shall REAL AUDIO CONCEPTS LLC be liable to you or any other person for any damages, including without limitation, any indirect, incidental, special or consequential damages, expense, costs, profits, lost savings or earnings or liability arising out of, or related to, the services provided by REAL AUDIO CONCEPTS LLC or the installation, un-installation, use of or inability to use your products. Further, by purchasing and allowing the performance of installation services by REAL AUDIO CONCEPTS LLC you agree to release and hold harmless REAL AUDIO CONCEPTS LLC against any loss, liability or damage that you or the owner or lessee may suffer, included but not limited to any changes or alterations to your residence (for example, changes to walls, baseboards, floors, etc.). Some states do not allow limitations or release of certain damages or liability, so the above limitation of liability and release may not apply to you.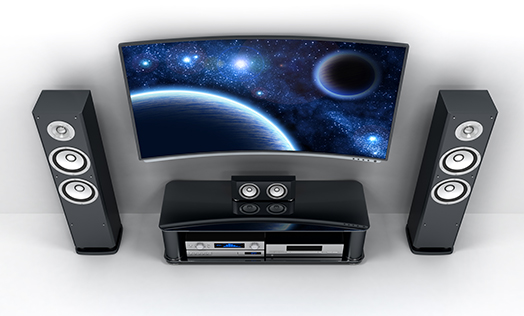 A pre-installation survey upon arrival at home.
Connection of your newly purchased components.
Neatly dressed wires and cables using wire ties when necessary.
Setup of parental controls/V-chip.
A brief educational demonstration of the newly purchased components which the installer has connected.
Cleanup of wire clippings, drywall dust, or any other debris caused by installation.
Removal of boxes and packaging.
Note: Additional charges apply for connecting components to new or existing networks.
Note regarding wire/cable concealment: Locations that involve inadequate access for standard wall fishing to the wall where the wire is to be hidden, or the wire is to be hidden in a wall that contains insulation, vapor barriers, or any other obstructions, wire may be concealed by installer-provided paintable or matching track molding (which may require a return visit). Installer will finish wall fished cable exit points with a bushing, plate or spackle. We will spackle any area where access holes were created in the walls. The customer shall be responsible for any repainting.
Lifetime limited workmanship warranty on all labor included with professional installation services. REAL AUDIO CONCEPTS will correct any material defects in the workmanship of the installation services purchased. This warranty does not include any warranty on parts or equipment. Warranty does not cover reinstallation or service work for replacement under manufacturers? Warranty is void if customer makes changes to the system configuration or installation. Additional charges may be assessed in the home if outcome of service call is determined not to be due to a defect in workmanship.